The first step to being a public health voter is to make sure that you are registered to vote. You can check your registration status here. If you are not registered, you have multiple options to do so: you can register at the polls on election day, at the county auditor's office, online, or by mail. You can find information for each of those options here. Next, you should know how you plan to vote. You can find your polling place and vote in person on election day, you can vote absentee in person at your county auditor's office, or you can request an absentee ballot and vote by mail.
Once you have registered and decided on your preferred voting method, it's time to think about how to vote for public health. Voting for public health means creating environments where people can live their healthiest lives by putting health at the forefront of legislators' minds. As noted in the National Library of Medicine, "Voting strengthens democracy and enhances health by giving people a role in the policy processes that affect all social determinants of health." We know as public health professionals that all areas of governance can tie back to public health, and while IPHA does not endorse candidates, we think it is imperative for voters to consider Health in All Policies as they look for the candidates that best suit their interests.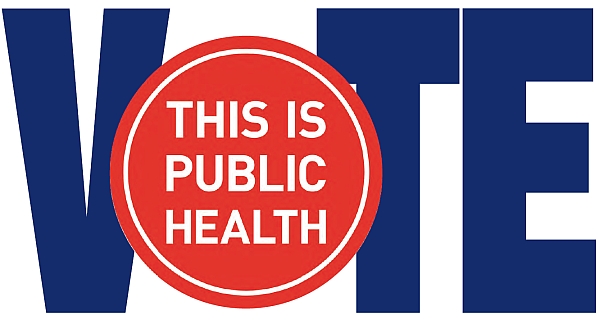 As you listen to and connect with candidates for public office, here are some questions to consider asking regarding public health issues:
What is your plan for addressing the current challenges of the public health and healthcare workforce crisis?

In your opinion, how should public health work be prioritized in Iowa?

In 1866, Iowa's Local Health Law gave local boards of health the authority to establish regulations for public health and safety. What is your position on local control of public health matters?

Preventing disease through immunization is one of the greatest achievements of public health, yet today vaccine hesitancy has been named one of the top ten threats to health. How would you describe your position on vaccines and school vaccination mandates?

Lately, public health has taken a larger presence in the news. How would you describe your knowledge of public health beyond COVID-19?

As a legislator, what would you do to strengthen Iowa's public health infrastructure and ensure all Iowans have equitable opportunities to make healthy choices?
Some helpful resources for Iowa voters: