The Public Health Conference of Iowa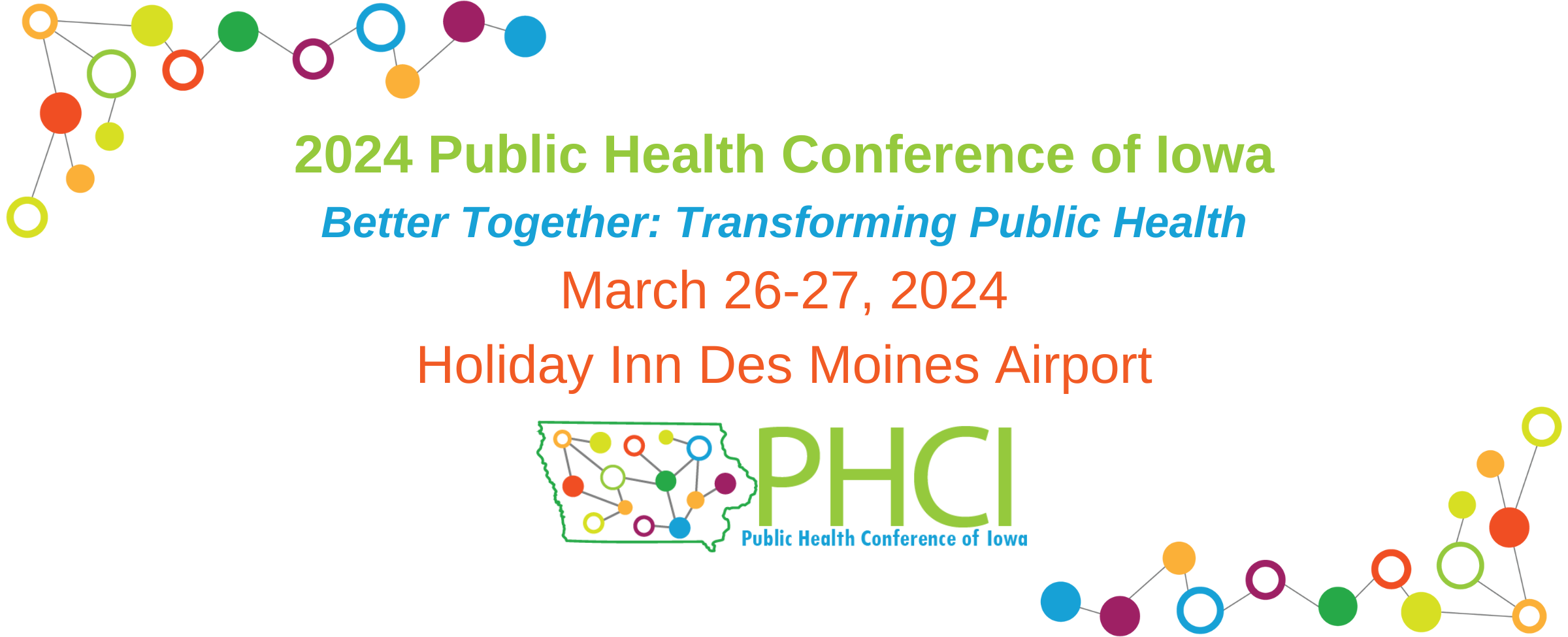 Call for Abstracts
This year's theme, Better Together: Transforming Public Health, underscores the importance of collaboration and transformation in the field of public health. PHCI aims to explore how interdisciplinary partnerships and innovative approaches can drive meaningful change in public health practices and outcomes. 
Anyone interested in presenting a concurrent session or poster is encouraged to submit abstracts focused on current and emerging public health issues. Innovative programs that reach beyond traditional health and environmental circles to collaborate with other disciplines are encouraged. Relevance to the annual theme is recommended, but is not required.
The deadline for submission is October 15, 2023 at 11:59 pm. 
A separate call for student poster abstracts will be announced in November.
If you have questions about the Abstract form or process, please contact PHCI Conference Coordinator, Amanda Sawyer, via email absawyer@iastate.edu.
Sponsors & Exhibitors
The Public Health Conference of Iowa (PHCI) is the premier gathering of Iowa's public health and environmental health communities. PHCI serves as a platform for networking, collaboration, and gaining insights into innovative approaches to address the evolving challenges in public health. By participating as a sponsor or exhibitor, your organization will not only gain significant exposure and visibility among a diverse audience of 500 professionals and students, but also contribute to the advancement of public health initiatives in our communities throughout Iowa. Several networking opportunities will be available to make connections and create new partnerships with attendees and fellow exhibitors. 
Please take a moment to view our 2024 Sponsorship Opportunities  which outlines the various opportunities and benefits available. Whether you are looking to increase brand visibility, launch a new product, or demonstrate your commitment to public health, we have options that can meet your needs. We are also open to discussing any customized options that better suit your preferences and goals. Should you have any questions or require further information, please contact Kim Novy Kim@iowapha.org.
———
We are NOT selling the PHCI attendee list. If you receive any emails claiming otherwise, please report them.