Wear Your Public Health Pride!
Show off your love of public health with one of our new designs!
All t-shirts are designed and printed locally by Raygun, a union print shop.
Get yours today!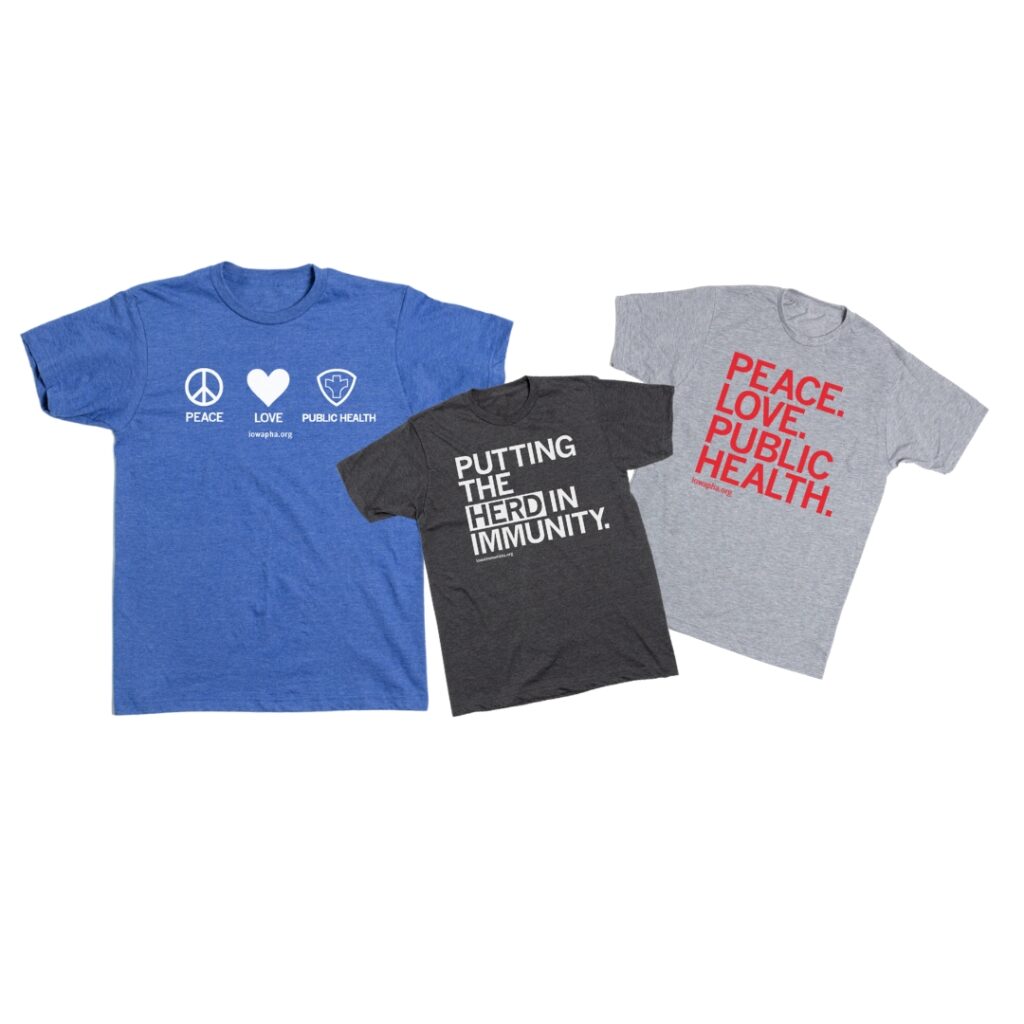 About Us
We are a non-partisan, nonprofit membership organization of public health professionals and allies. Together we work to educate the public and influence policy-makers on critical public health matters.
Learn More
Our Focus Areas
IPHA currently works on a range of awareness, education, and advocacy efforts related to public health topics and issues in Iowa; however our areas of focus include vaccination/immunizations, health equity, the public health workforce, and public health infrastructure.
We Exist For Our Members
IPHA exists to provide networking, professional development, education, and advocacy opportunities to the field of public health.
Become a Member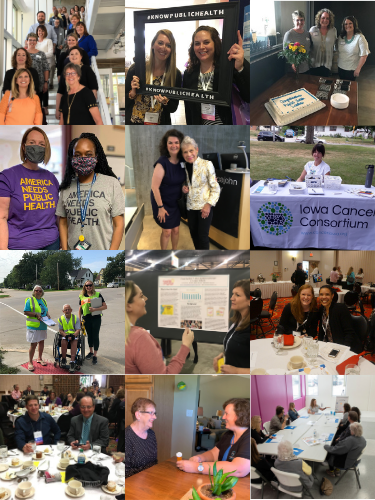 Help Us Turn Our Map Green!
You helped strengthen our voice a lot during our 99-in-99 campaign. Now, we want to expand that voice by adding members in ALL of Iowa's 99 counties!
WHY JOIN IOWA PUBLIC HEALTH ASSOCIATION?

ADVOCACY
Create IPHA's legislative platform, develop policy positions and promote public health issues

LEADERSHIP
Grow your connections and career and undertake a position on the board or on various committees

NETWORKING
Build your network with access to public health colleagues and leading professionals from across the state
IPHA MEMBERSHIP Join IPHA and start taking advantage of our member benefits.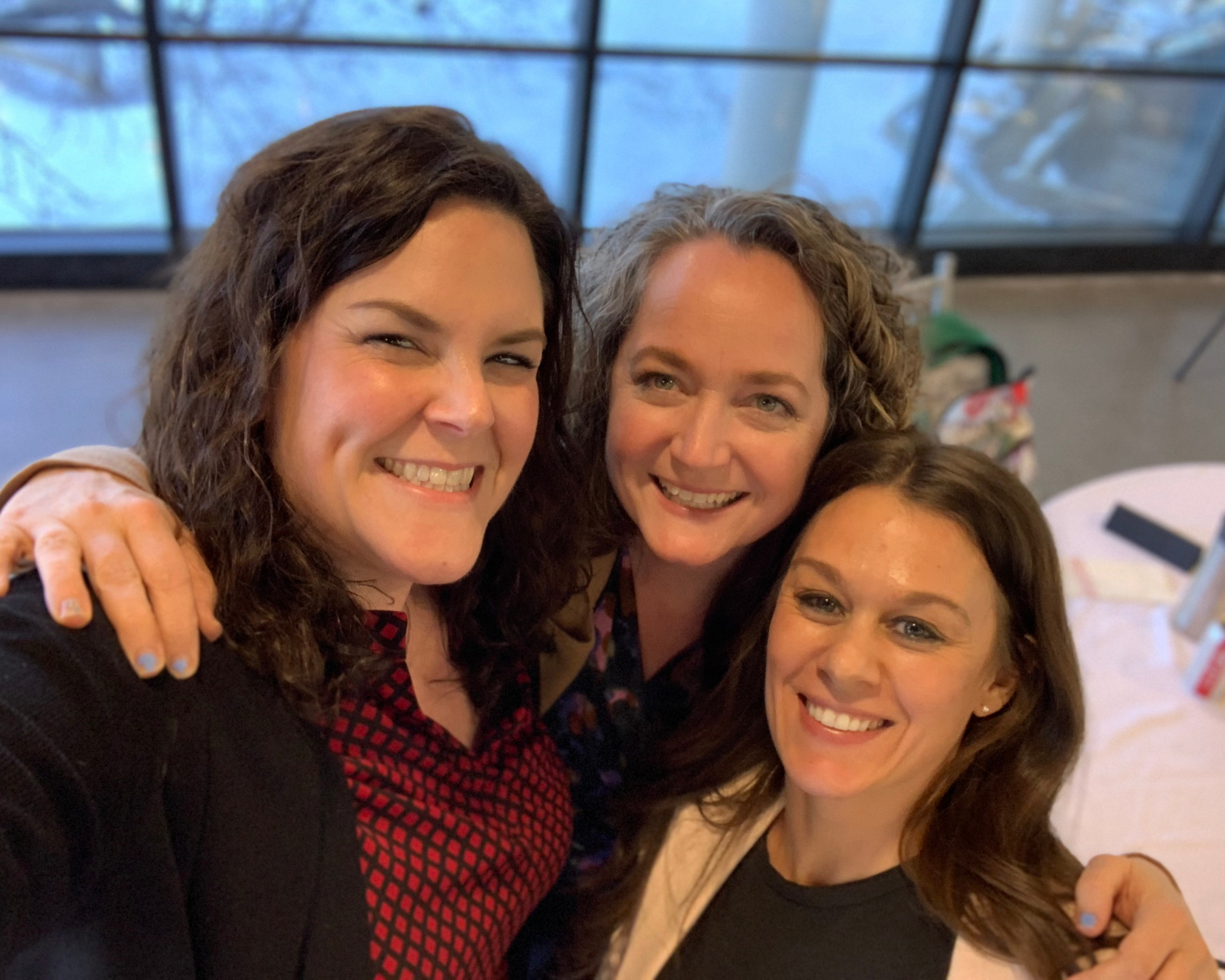 OUR MISSION
To unite and strengthen the voice for public health in Iowa.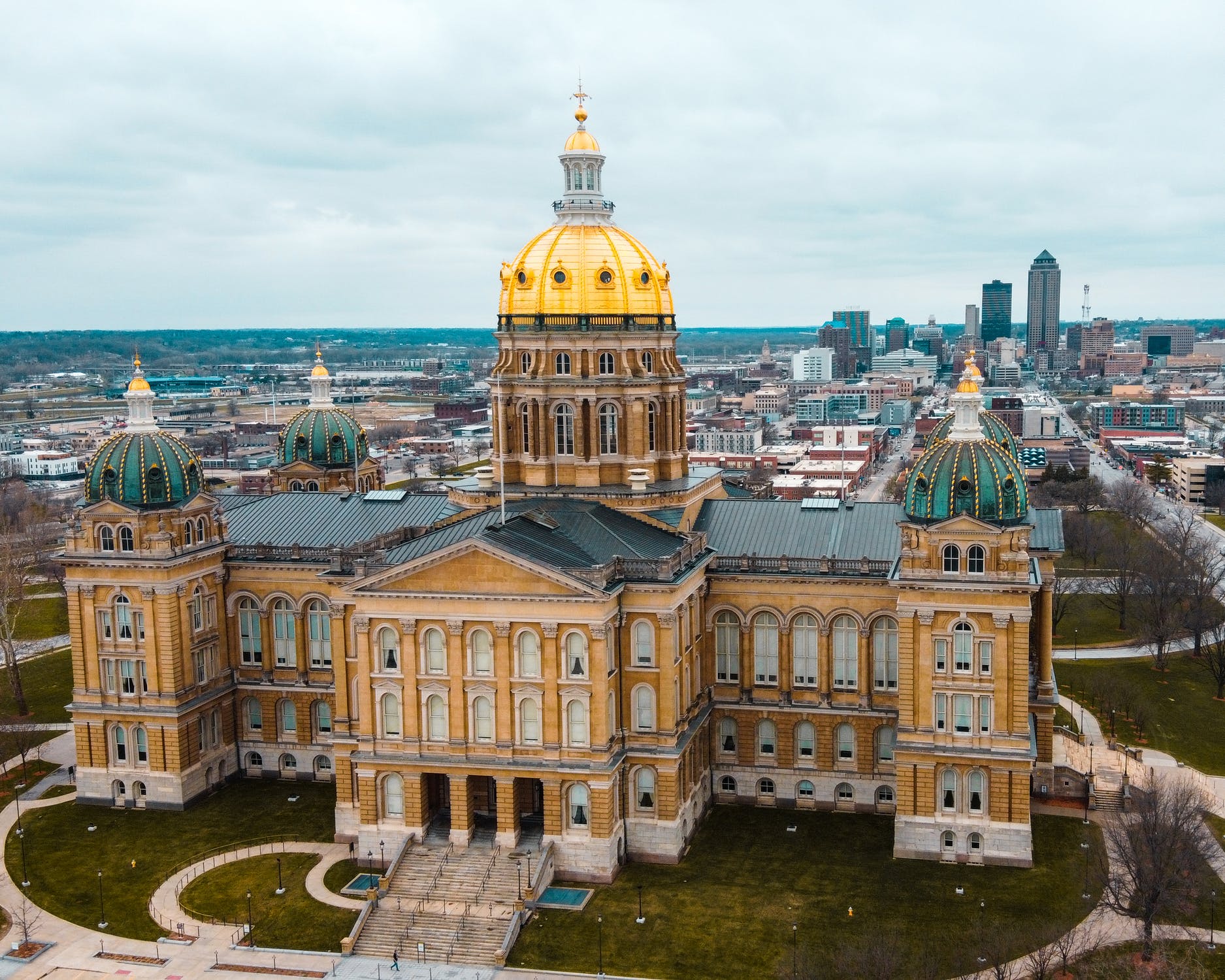 OUR EVENTS
Find great new opportunities in public health today.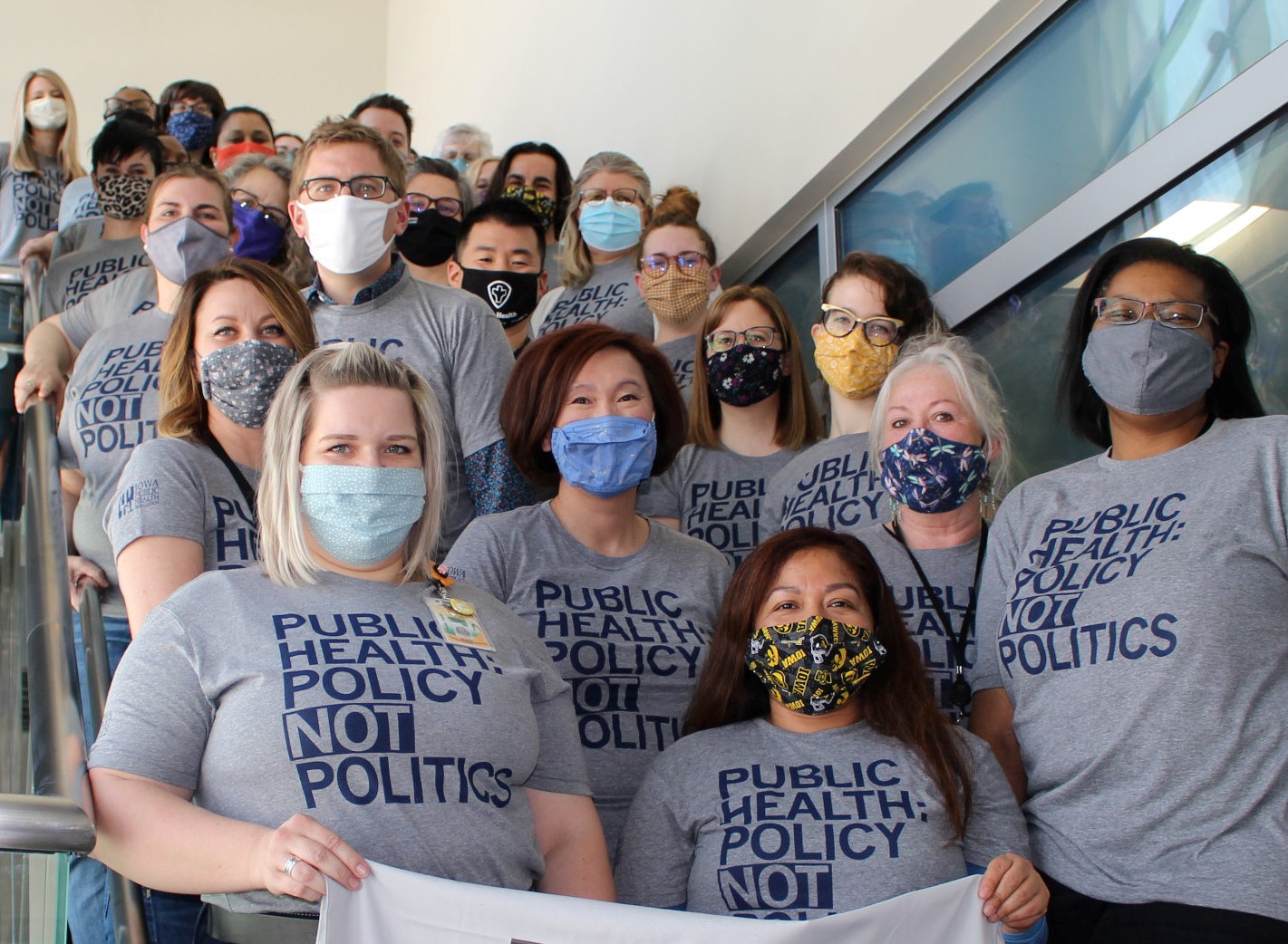 OUR COMMITTEES
Engage with colleagues around the state.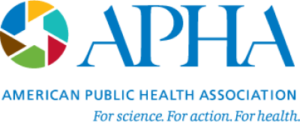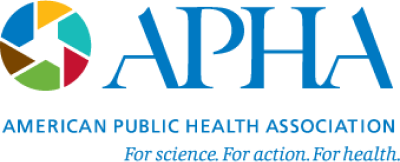 Iowa Public Health Association is an affiliated association of the American Public Health Association (APHA). APHA is the national voice of public health and champions the health of all people and all communities. They are the only organization that combines a 140-plus year perspective, the ability to influence federal policy to improve the public's health and a member community from all public health disciplines and over 40 countries. Learn more at www.apha.org.